City Sues Trump Over Sanctuary Cities
7/5/2017, 10:15 a.m.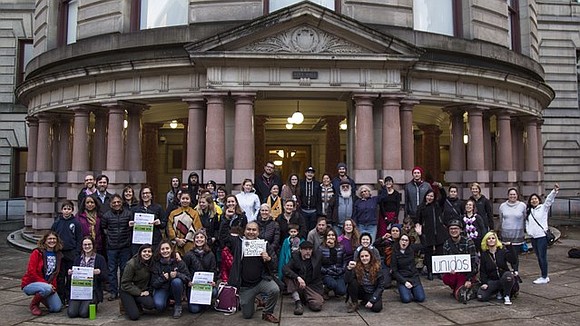 Portland has joined Seattle in going to court to challenge President Donald Trump's executive order on "sanctuary cities."
"It's not merely that our cities' values are under attack, it's that these attacks are against the law," Mayor Ted Wheeler said Friday, in announcing the lawsuit. "Together, we are standing up for our values and the Constitution."
The order threatens to strip federal funding from cities that refuse to assist the federal government in immigration enforcement.
In an amended complaint filed last week in the Western District of Washington, Portland and Seattle seek a declaration that they are acting consistently with federal law and that the U.S. Constitution precludes application of the executive order to deny them federal funds to which they are otherwise entitled.
"We are pleased to have the City of Portland join in Seattle's suit to protect our shared values," Seattle City Attorney Pete Holmes said.
Meanwhile, the Republican Congress last week passed legislation to back up the threats against sanctuary cities as well as crack down on illegal immigration, but Senate passage of the bills was unclear.