On the Front Lines
Peer-recovery counselors battle opioid epidemic
Zachary Senn | 7/5/2017, 12:15 p.m.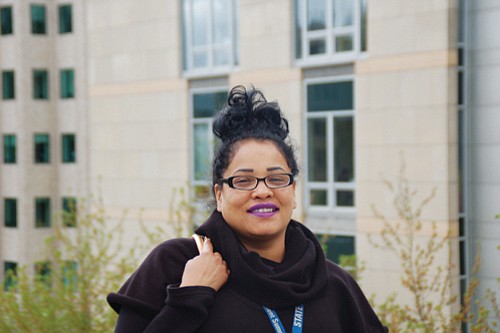 A unique, collaborative approach to addiction care at Oregon Health and Science University is helping to tackle the opioid epidemic.
As the struggle against heroin and the abuse of prescription opiates continues to escalate across America, Northwestern states such as Oregon, Washington and Alaska have been hit especially hard by drug overdose deaths and related hospitalizations.
Dr. Honora Englander, who serves as an associate professor of medicine at OHSU, first began to notice the influx of hospitalizations caused by complications from opioid addiction while working in the school's hospital. More patients, for example, were being hospitalized after experiencing an overdose, being diagnosed with Substance Abuse Disorder, or from contracting a blood or bone infection from using impure substances or improperly sterilized equipment
"As a health system and hospital, we were very well positioned to manage people's medical needs and surgical needs," Englander told the Portland Observer, "But really did not have any systems to support their addiction needs."
By assessing the unique needs presented by the opioid epidemic in the Portland area, Englander and her colleagues developed the framework for what is now the Improving Addiction Care Team, or Project IMPACT. The effort brings together clinicians, social workers, mental health professionals and peer counselors to assist those struggling with chronic opioid addiction and successfully reintegrate into society.
One of the most unique aspects of the program is its use of peer-recovery counselors, who have struggled with addiction in the past. Their life experiences help them to relate to and understand the needs of those currently suffering from a SUD.
O'Nesha Cochran is one of the peer counselors working with Project IMPACT. She is employed by the Mental Health Association of Oregon, which is contracted by OHSU to provide peer support. Cochran suffered from an addiction to crack cocaine for more than 20 years, and has been in recovery since 2012.
"I don't think a lot of people really know what it's like to be an addict," Cochran said, explaining that many SUD sufferers who are coming off of a high can be confused and disoriented. "They don't want to talk about treatment, and they don't want to talk about whether they have a warrant."
Many clinical environments can be intimidating to SUD patients, and Cochran adds that having a peer in the room can help alleviate tensions between patients and care providers.
"You have this room fill up with all of these people who are highly professional and come from really privileged backgrounds," Cochran said. "While their hearts are filled with compassion, and they want to help this person, it's very hard to hit them with that."
Having undergone similar life experiences helps the peer mentors connect with their patients.
"When I, as a peer, come in there, I can say, 'I remember what it's like, being homeless and turning tricks to get high and not having anything to eat or not taking a shower for 10 days," Cochran said. "They then see me blending in with this professional crowd, so it gives them a little bit of hope."