On the Front Lines
Peer-recovery counselors battle opioid epidemic
Zachary Senn | 7/5/2017, 12:15 p.m.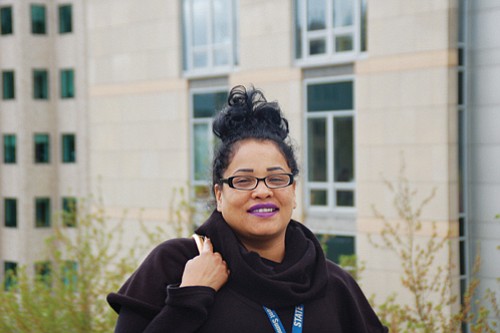 Citing the strict rules of conduct associated with many in-patient addiction counseling programs, Cochran says that peer support is essential to successful treatment.
"We have to teach them behavior skills. The skills I have right now, I did not receive from therapists, counselors or a treatment center. I got them from my peers," Cochran said. "I got them from other drug addicts."
While peer mentors are a significant part of Project IMPACTS success, Englander says that the program's implementation of a multi-disciplinary approach has helped the successful treatment of patients. The program has served 500 individuals since it began in July 2015.
"The power is in the inter-professional nature of the team," Englander said. "It's not just the peers, but it's the peers, the physicians and the social workers."
Both Cochran and Englander say that federal, state and local resources allocated toward dealing with the opioid epidemic are insufficient. They stress the importance of creating more in-patient care options for SUD sufferers.
"With all of our passion and with all of our different connections, we could search for a bed for one person for a whole work day," Cochran said. "We still may have to scrape up the money from a different agency to put them in a hotel for a couple of days, and hope and pray that they can come up with safe place to go on their own."
Englander echoes her sentiment, and adds that in many cases, the stigma associated with receiving addiction treatments can deter patients from seeking the help that they need.
"Education is key," Cochran said. "I wish that more people knew that addiction was a disease. I wish that more people knew that it isn't a moral issue."