Health Care Proposal Built on Inequality
Epitomizes separate and unequal
Marjorie Innocent | 7/5/2017, 2:34 p.m.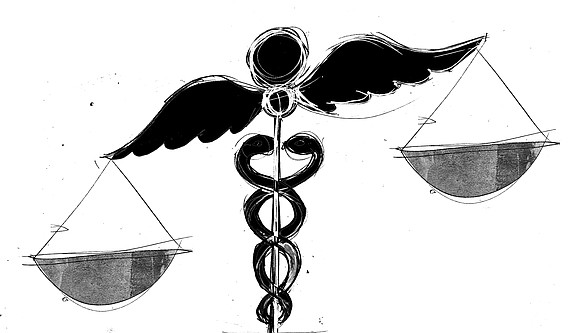 The ACA cut the uninsured rate for African-American adults by almost half between 2010 to 2015 and eliminated the inequity in uninsured rates between African-American and white children. For the first time in history, thanks to the ACA, a black child is no longer more likely to be uninsured than a white child.
The new bill threatens to undo all of this progress. Suddenly, health care and insurance will once again be out of reach for many African Americans, nearly a quarter of whom were living below the poverty line in 2015.

Further, the GOP-led plan is an assault on the health of women of all races. The bill would prevent Planned Parenthood from receiving federal funding for at least one year, including Medicaid and Title X, despite its status as a source of care for services that women need, such as contraception and screenings for cancers and STDs.
Our nation does not need a new health reform law. The ACA is the most comprehensive legislative effort to improve and democratize health care access in our nation's history. We need to bolster the ACA's promises of progress, not regress to conditions that were unacceptable then and are indefensible now. We need Congress to develop policies that help prevent illness, better manage disease, and facilitate health and well-being in our society overall. Our government's focus should be on repairing and strengthening the ACA, not replacing it--much less with a dangerous, divisive alternative. It is time to put all of America first.
Marjorie Innocent is senior director for NAACP Health Programs.