Cultural Roots around the World
7/18/2017, 8:36 p.m.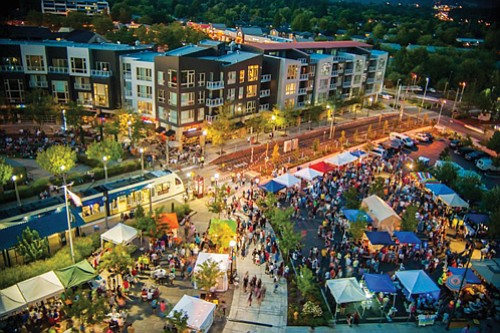 You're invited to an evening of international food, crafts, live music, and dance performances when the Beaverton Night Market is held Saturday, July 22 from 5 p.m. to 10 p.m. at the Round, 12725 S.W. Millikan Way.
The free, family-friendly event is a vibrant, intercultural celebration reminiscent of night markets experienced internationally and is hosted by Beaverton's Diversity Advisory Board.
Local vendors from many regions of the world will share handmade crafts and goods representing their cultural roots. Visitors can sample delicacies from East Africa, Lebanon, Mexico, India, Thailand and more.
Stage performances will include African and Japanese drummers, Eastern European/Slavic rock, traditional Mexican and Aztec dance, Indonesian and Tongan performance, Chinese Wushu martial arts, Indian dance, salsa music and more. A second Night Market will be held on Saturday, Aug. 12.