In Loving Memory of Ethel Simon-McWilliams
7/18/2017, 5:18 p.m.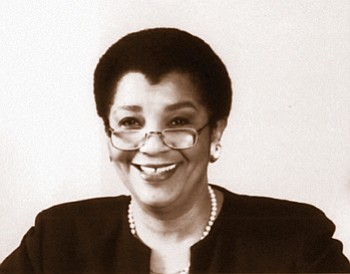 Dr. Ethel Simon-McWilliams, an accomplished educational leader in Portland for decades and the former chief executive of the Northwest Regional Educational Laboratory, now known as Education Northwest, died July 12, 2017. She was 78.
A celebration of life service will be held Friday, July 21 at 11 a.m. at St. Timothy Episcopal Church, 3601 Alabama Ave. S.E. in Washington, D.C.
She was born in Washington, D.C. on May 25, 1939. Educated in the District of Columbia Public School System, she graduated third in her Spingarn High School class, received an undergraduate degree from DC Teachers College, a Master's Degree from the George Washington University, and a doctoral degree in education from the University of South Carolina.
In 1998, she received honors from the Black United Fund of Oregon. In 1994, she received the "National Distinguished Service Award for Outstanding Contributions to the Desegregation of Public Schools"; and in 1979 she received a similar award in South Carolina.
Survivors include her brother Robert Simon, Jr. (Doris); sister Patricia S. Frelow, daughter Lisa S. Jenkins, son Cornell "Chris" Jenkins (Wanda), grandsons Joshua, Caleb, Noah, and Luke, and many other loving friends and relatives.
She was preceded in death by her parents Robert and Erma Simon, and sister Jacquelyn Simon Finch.