Reception for August Show
7/26/2017, 6:31 p.m.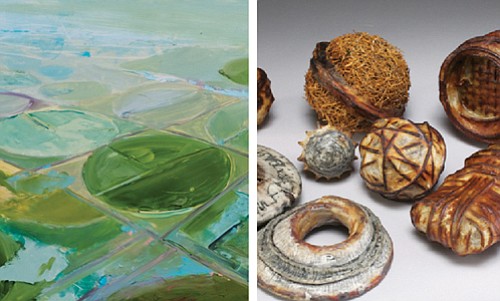 The August shows at Guardino Gallery kicks off Thursday, July 27 with a reception for the featured artists from 6 pm. to 9 p.m. at the gallery, located at 2939 N.E. Alberta St.
The main gallery will feature works by Shannon Weber who creates 3D fiber sculpture using a variety of reclaimed materials and found objects; and Chi Meredith, whose abstract paintings are developed in layers contrasting between organic and geometric elements.
The gallery's featured area will contain works by Michael Kurz. In his exhibit called borders, Kurz investigates boundaries and markings that -divide one space from another, exploring compartmentalized elements