Festival of Cultural Traditions
6/6/2017, 3:28 p.m.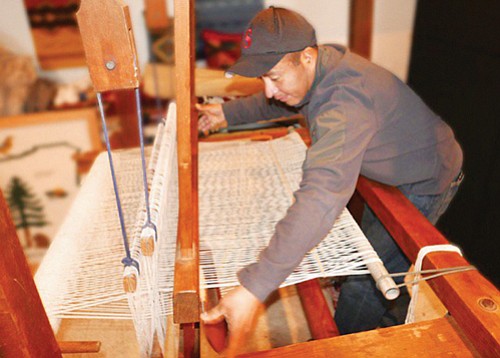 Five folk artists will perform or demonstrate a variety of cultural traditions, from traditional Kenyan cooking techniques to Estonian folk dance at the PDX Culture Keepers Festival, Saturday, June 11 from 2 p.m. to 4 p.m. at the Oregon Historical Society, downtown.

Rounding out the free, family-friendly program will be interactive demonstrations of Oaxacan weaving, Coquille/Coos canoe paddle carving, and intricately woven nautical rope mats.
The featured artists include Francisco Bautista, a fourth-generation weaver from a village near Oaxaca City, Mexico, known for its weaving tradition, and Dennis Best, a maker of traditional nautical rope mats who will demonstrate his knotting techniques and invites guests to tie a few themselves.
Wambui Machua, a Kenyan chef and local business owner who teaches African cooking classes, will prepare typical Kenyan dishes including ugali, a corn meal based dish, and samosas. And both the adult and youth members from the Estonian folk dance troupe, will perform, and visitors are invited to learn some steps and join in!