On Alberta Street
Now Showing at Guardino
6/13/2017, 1:48 p.m.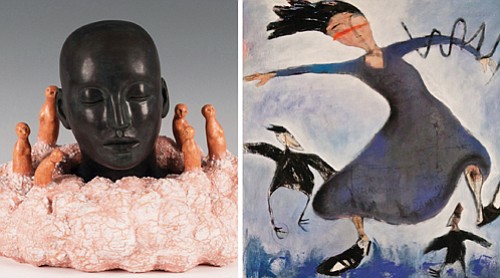 Several artists are featured this month at Guardino Gallery, 2939 N.E. Alberta St.
In the Main Galley are works by Dave Benz. At first glance, they appear to be vintage sepia photographs. Upon closer examination, they reveal themselves to be ink drawings rendered on watercolor paper containing figurative paintings and mysterious narratives.
Tamae Frame features her ceramic art at the gallery, works that examine emotions, moods, feelings, and epiphanies. She uses the female figure as her primary subject, while not spotlighting any particular race.
Samyak Yamauchi has titled her paintings "One Step, Two Step," exploring the concept that for every step we take, we move through the story of our lives from birth to death.