Life of an Iconic President
6/13/2017, 2 p.m.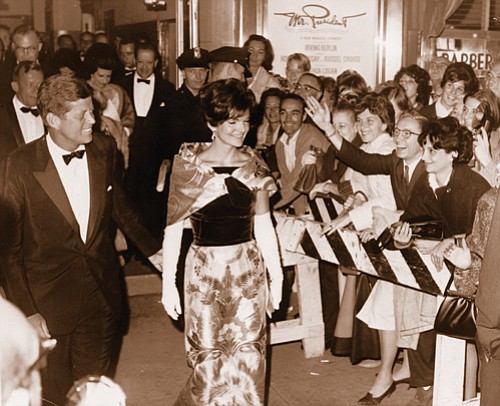 One hundred years after his birth, John Fitzgerald Kennedy remains a subject of endless fascination for millions of Americans. During his 1,037 day presidency, Kennedy boasted an average approval rating of 70.1 percent, and his popularity has endured over the past half century, with public surveys revealing that Americans regard him as one of our country's greatest presidents.
The Oregon Historical Society's current exhibition "High Hopes: The Journey of John F. Kennedy" explores Kennedy's early life, his road to the presidency, and the changes he effected during his time in office.
The largest centennial exhibit outside of the John F. Kennedy Presidential Library and Museum in Boston, features more than 100 rare artifacts and manuscripts from the Mark Family Collection, the Shapell Manuscript Foundation and the John F. Kennedy Presidential Library Museum and the Oregon Historical Society collection.
High Hopes is on view at the Oregon Historical Society through Nov. 12