NBA Title with Best Run Ever
6/13/2017, 2:03 p.m.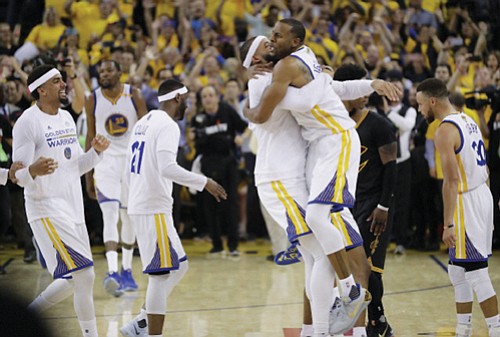 (AP) -- They could outrun teams like the Showtime Lakers and outgun them like Michael Jordan's Bulls — and the Golden State Warriors had a more dominant postseason than either.
Their run was better than anything Bill Russell or Larry Bird did in Boston, so they should be able to claim a spot on the list of the NBA's best teams ever.
Golden State finished the playoffs 16-1 when they beat the Cleveland Cavaliers 129-120 Monday night in Game 5 of the NBA Finals. They ended with the highest winning percentage ever in the NBA postseason and won 15 consecutive games, the longest streak in the majors of North American sports.
"This is history. We're going down as one of the best teams ever, and that's a special thing you cannot take away from us," reserve Andre Iguodala said.