PDX Jazz June Concerts
6/13/2017, 1:53 p.m.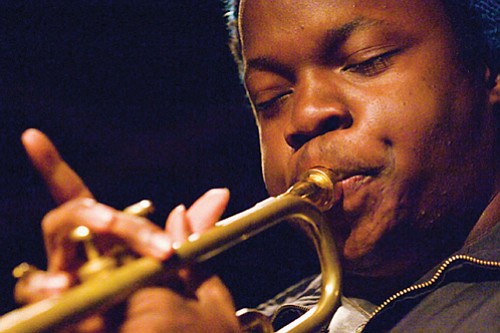 PDX Jazz closes out the month of June with trumpet sensation Ambrose Akinmusire on Saturday, June 17 at McMenamin's Mission Theater, and The Legendary Murray/El'Zabar Duo on Thursday, June 29 at The Old Church.
Akinmusire attended the Thelonious Monk Institute of Jazz in LA, where he studied with Herbie Hancock, Wayne Shorter and Terence Blanchard. In 2007, he won the prestigious Thelonious Monk International Jazz Competition and released his debut album Prelude...To Cora on the Fresh Sound label.
Multi-reedist David Murray and drummer/percussionist Kahil El'Zabar have been at the forefront of innovative musical exploration and creative diversity for over four decades. Together, they are the miracle of profound sound who can brilliantly express the epiphany to be free, with body and soul, plus the hope and desire that comes from blowing hot musical fire that one must see to believe.
Tickets are $25 in advance.