Sign Up for Albina Head Start
6/13/2017, 1:26 p.m.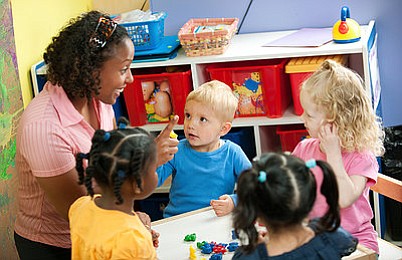 Albina Early Head Start and Head Start is hosting three open house events this summer where you can attend and tour the organization's pre-school learning facilities, meet teachers and home visitors, and sign up for the program.
Albina Head Start offers services for children 6 weeks to 5 years old for income eligible parents. There is also a home-based program for prenatal moms.
The open houses are June 28 from 4 p.m. to 7 p.m. at the Richard Brown Albina Head Start, 605 N.E. Ivy; July 15, from 11 a.m. to 2 p.m., at the Garlington Albina Head Start, 4515 S.E. Flavel Dr.; and July 26, from 4 p.m. to 7 p.m., at the Owen Blank Albina Head Start, 909 N.E. 52nd Ave.
There will be food, fun for the kids, and a raffle and each open house. Interested families should bring documents showing income from last year, and the child's proof of birth and name.