Staying Strong
'Good in the Hood' festival will go on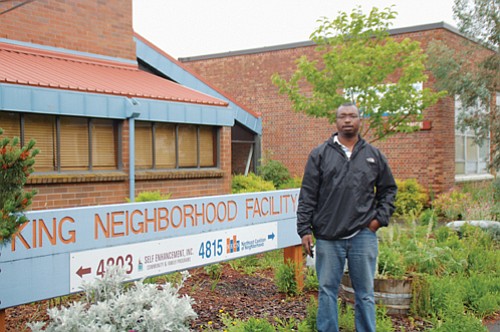 The school disruption caused the cancelation of an end of the year school carnival, but fortunately, the King's Parent-Teacher Association set up a fundraising page and by Monday over 180 people donated over $6,000 to reschedule the carnival.
Members of the community welcomed the news that security will be increased at Good of the Hood, but others said it was ultimately up to everyone to look out for each other.
"We know the same mentality that burned and shot up churches is still alive. But Good in the Hood will happen, people will get together with their friends, neighbors and family and celebrate neighborhood life," said Nabeeh Mustafa, a local black activist who volunteers for an organization helping ex-convicts embrace life.
Penney is optimistic for a good turnout. Organizers are expecting 20,000 people to attend Good in the Hood.
"I've had an outpouring of support through social media, through phone calls, my email is overflowing," he said.
Over 15 bands are scheduled to play over the three days of celebration. A market place will offer handmade goods from a range of ethnic backgrounds and a diverse group of entrepreneurs will have the opportunity to make their businesses more visible. Good in the Hood also has one of the largest kid's event areas of Portland summer festivals with OMSI and Emanuel Randall Children's Hospital hosting spaces. The local hip hop radio station WE 96.3 FM will host a new 3 on 3 basketball tournament.
The annual Good in the Hood Parade is held Saturday, June 24 at 11 a.m. starting from King School Park and following Martin Luther King Jr. Boulevard to Russell Street and west to the festival site at Lillis-Albina Park.
For a complete Good in the Hood lineup, visit goodnthehood.org.