Enticing Kids for Summer Reads
6/20/2017, 1:21 p.m.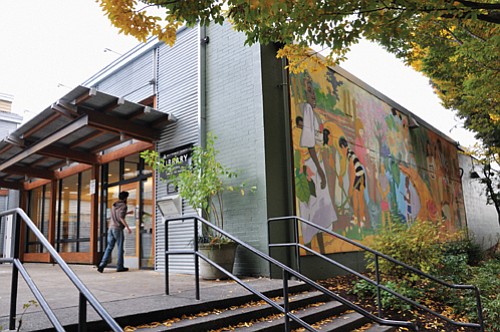 Kids of all ages are encouraged to sign up for summer activities at any neighborhood branch of the Multnomah County Library system.
The library's Summer Reading program entices kids to read for pleasure when school is not in session, maintaining the skills developed during the school year and encouraging lifelong library use. Last year, approximately 110,000 children, from babies to teens, participated.
But summer reading isn't just about books. The library has a season full of engaging storytimes, crafts, classes and camps. Young people can explore Latin American music; ancient engineering technologies; building suits of armor; the role of bugs in ecological systems; magnets or take part in weeklong camps for teens that explore silk screening, creating electronic music and more.
Signing up for the Summer Reading program gives participants (or their parents) a gameboard customized for their age group. Participants then engage in any number of literacy-building activities and mark off days of on their gameboards. As they complete levels, participants earn books, free passes, restaurant coupons and other prizes.