Just in Time
Warmer temps arrive as pools open
6/20/2017, 12:42 p.m.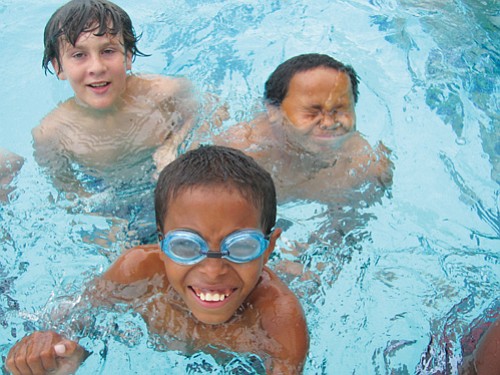 Portland Parks and Recreation opened all of its outdoor pools for summer Tuesday just as the school year ends and warm warmer arrives in the Northwest. Temperatures reached into the 80s to begin the week and fair skies were expected to continue all week and weekend.
As part of its Summer Free For All program, free open play swim sessions are offered throughout the summer months at both indoor and outdoor pools across the city. Selected swim lessons are conducted in Spanish. Contact your local pool for more information.
Portland Parks & Recreation also offers lap swimming, teen swims, water exercise classes, junior lifeguard training, junior swim instructor training, summer swim teams, special events, and more.