Nikki Brown Clown Party
6/20/2017, 3:38 p.m.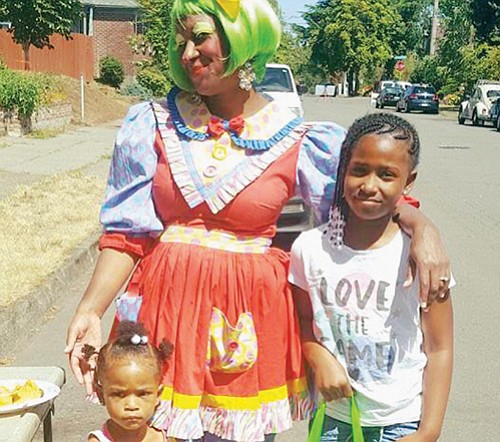 Portland's favorite brown clown is having a party. After a nearly yearlong hiatus, Nikki Brown's second annual Neighborhood Block Party, a culturally creative affair for everyone, will be held Friday, June 23, from 3 p.m. to 8 p.m. on Northeast Emerson Street between 10th and 11th Avenues.
Your invited to bring yourself, your friends and family, and of course your kids! There will be facepainting, a children's showcase, live musical performances, African drumming, chess, cards and music from DJ Lamar LeRoy.
"I've planned a magical community event that's multi-generational!" Brown says.
Oh, and it's a potluck, so feel free to bring a grill and cook something up.