Portand Jazz Icon Dies after Illness
6/20/2017, 3:55 p.m.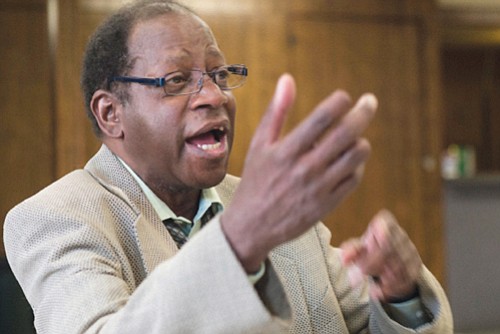 Grammy Award-winning Portland jazz icon Thara John Memory died at the age of 68 on Saturday evening, according to his attorney.
Memory, an Oregon Music Hall of Fame inductee, was best known for directing the American Music Program, a nonprofit education center which instructed students in the 7th through 12th grades in jazz technique. He also led an after-school music program at northeast Portland's Martin Luther King Jr. Elementary School.
The musician won his first Grammy while collaborating with his most famous mentee, Esperanza Spalding, in 2013.
Memory was indicted in February on allegations of misdemeanor sexual abuse. Of his four alleged victims, two were under the age of 18. The cases did not proceed to trial prior to Memory's death, and will remain unresolved.
No cause of death has been released, though Memory had been struggling with failing health for several years. He was known to be suffering from kidney problems and diabetes.