Training and Connecting People to Employment
Budgets reflect priorities and values
James Paulson | 6/27/2017, 5 p.m.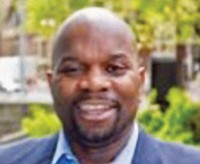 As the chair of Worksystems, the Portland Metro Workforce Development Board, the Trump Administration's new focus on workforce development sounds promising and signals a recognition that improving the skills of American workers is key to advancing and sustaining the greatness of the nation. However, the President's proposed budget plan includes a 40 percent cut in the primary resources used by the public workforce development system to train and connect people to employment.
Funding for workforce development has already been reduced by $1 billion since 2010. Cutting further is counterintuitive and would be devastating to millions of job seekers around the country. Here at home, a cut of that magnitude would mean nearly 24,000 fewer people will be trained and placed in jobs. As is often the case, many of those impacted would be our most vulnerable, at-risk, and underrepresented citizens.
The President is focusing his jobs training message and dollars on the apprenticeship model. We support promoting apprenticeships as a workforce strategy -it is a highly successful model that needs to be expanded. We have worked hard to advance this approach locally, among other proven programs, for many years.
We completely disagree with the Administration's claim that the federally funded workforce system is inefficient. What is needed is better alignment of job training resources with the public workforce system and increased coordination of programs targeting job seekers with barriers to employment.
The framework for this increased alignment and coordination is outlined in the Workforce Innovation and Opportunity Act (WIOA), passed with overwhelming, bi-partisan support in July 2014. Implementation is just getting underway and needs to be allowed to continue.

Locally, Worksystems is working with our network of partners to coordinate and align resources to support the training and employment needs of job seekers and employers in the Portland region.
Each year, 60,000+ people visit one of our five WorkSource centers to receive assistance - many of whom are low-income with barriers to entering the workforce. Our resources provide a broad range of services that enables job seekers to develop new skills and to advance in their career. We close the skills gap and put people to work every day while providing local employers with the skilled workers they need to compete and grow.
Budgets reflect our nation's priorities and values. The smart way to make America great again is to support our entire workforce so that everyone can maximize their potential and contribute to our economy. Investing in our workforce is the best investment that government can make. We need more funding to do this important work, not the devastating cuts proposed by the Trump Administration.
Worksystems is a non-profit agency that accelerates economic growth in the City of Portland, Multnomah and Washington counties by pursuing and investing resources to improve the quality of the workforce. We design and coordinate workforce development programs and services delivered through a network of local partners to help people get the skills, training and education they need to go to work or to advance in their careers.

James Paulson is chair of Worksystems.