Women in Film
POWfest puts spotlight on gender disparities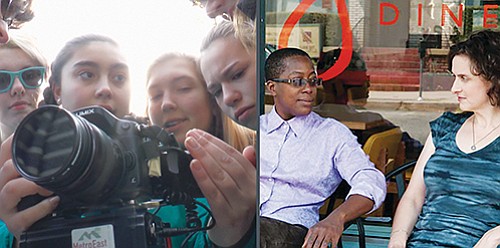 The Portland Oregon Women's Film Festival (POWFest), the only film festival in Portland exclusively placing a spotlight on women film directors with a goal of eliminating the gender disparities that exist in the film industry, opens its four day run on Thursday, March 2 at the Hollywood Theatre.
Celebrating its 10th year, POWFest seeks to showcase the work of women directors from around the globe while strengthening the community of women making films, and encouraging the next generation of female filmmakers.
This year's guest of honor will be award-winning director Cheryl Dunye, who will be in attendance throughout the festival. Dunye has made over 15 films including "Mommy is Coming," "The Owls," "My Baby's Daddy," and HBO's "Stranger Inside" which garnered her Independent Spirit award nomination for best director. Dunye's debut film "The Watermelon Woman," was recently restored for its 20th anniversary.
A compelling lineup of thought-provoking, inspiring and entertaining films for 2017 will be screened at the festival. From local and international features and shorts, to narrative and documentary films, the lineup includes short film blocks with themes like quirky, dark tales, family dram, expressions of love, animation and experimental. A Young Directors program will appeal to broad audiences with its humor, integrity, and fun and societal themes. A total of over 60 films will screen during the festival.

In keeping with the mission to educate young female filmmakers of every discipline and skill level, the festival will also showcase the work of POWGirls, four films created from workshops for girls in the local community, age 15-19. The program encourages creativity, demonstrating the power of storytelling, and gives girls the chance to explore opportunities as future filmmakers – while becoming savvy in technology and media production.
For more information and a complete list of this year's POWFest lineup, visit powfest.com.