Black Voices Candidate's Forum
3/7/2017, 4:04 p.m.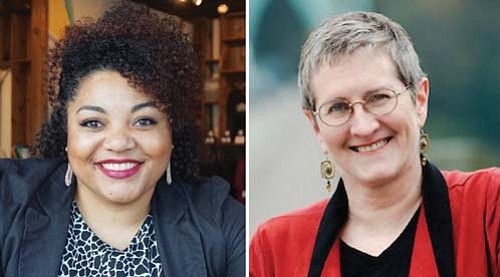 A Portland educator has organized a Black Voices Candidate's Forum to bring people from the black community and other groups together to hear from and ask questions of the two candidates running for the Portland School Board in Zone 4, representing north and northeast Portland.
Nicole R. Watson, a black teacher in Portland Public Schools, has organized the public event to be held on Monday, March 13 at 6:30 p.m. at Maranatha Church in northeast Portland.
Rita Moore, a school activist, and Jamila Singleton Munson, a former principal and teacher, are running in the May Primary for a four-year term on the seven-member school board. Incumbent Steve Buel is not seeking re-election.
Watson said Munson has been receiving some flack for her role with Teach for America, an organization that helps bring new teachers to low-income charter and public schools. On her website, Monson indicates her support for charter schools which have public oversight and are held accountable for student achievement. She is opposed to school vouchers because they would take money away from public education and redirect the funds to private schools.
A charter school that brings community-driven and culturally specific curriculum to help black students in Portland, Self Enhancement, Inc. has been a major success in the local community, working with Portland Public Schools as a partner for more than two decades.
"Our goal is to engage with both candidates directly and learn more about who they are and what they stand for and/or against," Watson said.