Connecting African Dance and Ballet
3/7/2017, 4:11 p.m.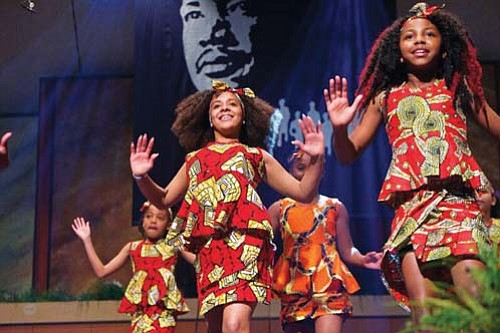 Nine premier dancers from the Portland Ballet will star and Portland's Kukatonon Children's African Dance Troupe will perform as special guests during a series of matinee and evening performances, March 10-12 at The Portland Ballet's studio, 6250 S.W. Capitol Hwy.
This will be a rare chance to see the ballet school's superbly trained dancers in an intimate setting, with only 80 seats available per show. One classical piece will spotlight three of the company's youngest members, ages 12 to 13.
Kukatonon and the Portland Ballet launched a pilot project last year to introduce the fundamentals of ballet to troupe members. For tickets and more information, visit theportlandballet.org or call 503-750-3157.