Finalist for School Superintendent
Urban educator known for delivering results
3/7/2017, 4:51 p.m.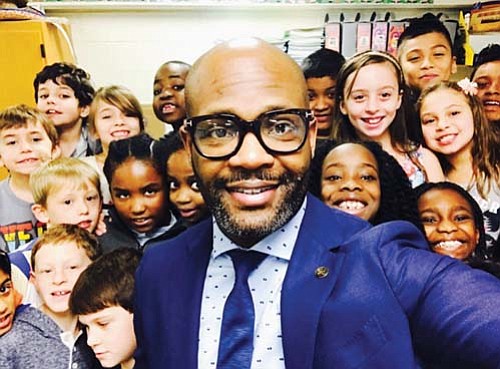 An urban educator with an extensive record of success in turning around underperforming schools and helping students achieve high academic standards is the sole finalist for superintendent of Portland Public Schools.
Donyall Dickey, an innovative educational leader who has advanced quickly in his career delivering notable results as a teacher, principal and school administrator in several large school districts was selected among 32 applicants for the position, according to school district officials.
Dickey is currently the Chief Schools Officer and the Chief Academic Officer in Atlanta Public Schools where he is responsible for the daily operations of 98 schools and programs serving 50,000 students.
"Donyall's career has been driven by a commitment to equity, instructional excellence and accountability for results," said PPS Board Chair Tom Koehler. "His leadership style engages the community to motivate and deliver results for students. This is exactly the kind of academic leadership and community experience we need at this time in PPS."
Dickey formerly served as a school administrator in Philadelphia. He started his career in Maryland as a third grade teacher in the Baltimore City Public Schools and as a high school teacher in Baltimore County Public Schools.
Dickey earned a Bachelor's degree in Journalism from the University of Texas in 1996, a Master's degree in Educational Administration from Loyola University in 2000 and last year, he completed his doctoral work in Educational Leadership and Policy from The George Washington University.
School officials said the vetting process will continue over the next several weeks as additional references are checked, which will include a site visit to Atlanta by members of the board to meet with staff members, students, parents, and community members who have worked with Dickey in his current role.
An employment contract will require a vote of the Board, which is scheduled to occur upon completion of the vetting process.