Shattered by Gun Violence
Powerful story an appeal for solutions
3/7/2017, 3:56 p.m.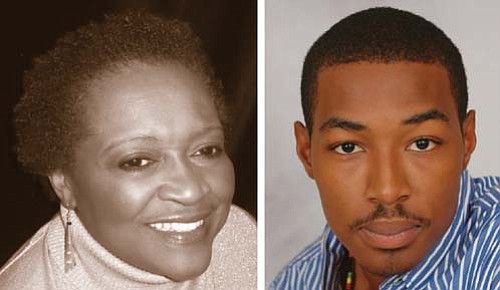 A powerful and poetic story about two black mothers and their sons whose lives are shattered by the heartbreak of gun violence opens this week at the Interstate Firehouse Cultural Center, 5340 N. Interstate Ave.
"The Gospel of Lovingkindness" is presented by Portland's non-profit African American producing theater company PassinArt as an urgent appeal to end gun violence and a prayer for forgiveness, dignity and hope that a solution can be found through community mobilization.
The play is written by Marcus Gardley of West Oakland, Calif., considered one of the best of the new crop of African American playwrights. His plays have been produced at major theatres across the country and have won multiple awards throughout the last decade.
The story was inspired by the tragic death of 15-year old Hadiya Pendleton, who was shot in her Chicago neighborhood after performing with her high school drill team at President Obama's inauguration in 2013. Gardley transforms Hadiya's tragedy into the story of a teenage boy whose promising future is snuffed out by another young man.
The Portland production features local artists Shelley B. Shelley and La' Tevin Alexander. It opens Friday, March 10 at7:30 p.m., and will include an opening night reception following the performance. The play will then be performed at the IFCC each Friday and Saturday at 7:30 p.m. and Sundays at 3 p.m. through April 9. Ticket information is online with special group discount tickets available at passinart.net or call 503-235-8079.