Child Dies after Dental Surgery
Mother at a loss for answers
3/15/2017, 11:53 a.m.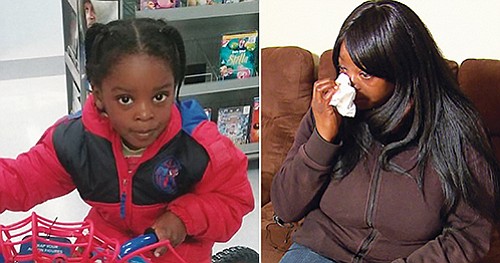 A GoFundMe campaign has been created for a Vancouver family who just lost their young son due to complications from dental surgery.
According to friends and family, Mykel Wayne Peterson, 4, the son of Michael Peterson and Thmeka Curry, had dental surgery on Friday at the Must Love Kids dental practice to repair a previous treatment, but due to complications with the anesthesia, he died.
His mother is at a loss for answers and was reaching out to an attorney.
"Instead of giving him gas to go to sleep for the surgery, the anesthesiologist gave him a shot, and she rocked him until he fell asleep," Themka Curry told KOIN TV.
Curry says she was asked to wait for her only child to wake up after surgery, but that never happened. He was rushed to the hospital and died.
The Vancouver dental clinic issued a statement to say they were heartbroken and devastated by the event. They said outside medical experts would review what happened, saying they have performed dentistry for pediatric patients under deep sedation and general anesthesia more than 1,900 times without incident in the last three and a half years.
The boy was described as a loving, energetic and smart,
"He had a fervent and sincere love for his family and will be forever missed," a statement from the family said.
"We are asking for any financial help you can provide the family to ease their burdens during this time," said Kate Cichy, a spokesperson for the GoFundMe website.
The campaign link is gofundme.com/mykel-wayne-peterson-gone-to-soon.