Recovering from Medical Emergency
3/15/2017, 11:43 a.m.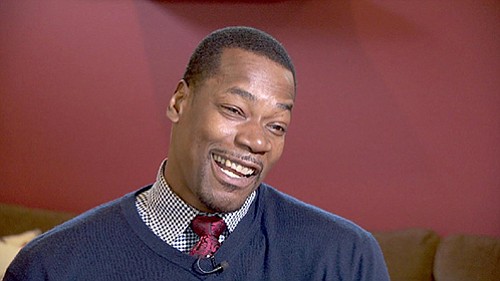 Former Portland Trail Blazer and fan favorite Cliff Robinson is recovering from a minor brain hemorrhage, the retired NBA player said Tuesday in a statement.
"I want Trail Blazers fans and friends to know I'm doing well and in the process of getting better," he said. "My family and I appreciate the prayers and well-wishes for my recovery."
Robinson suffered a medical emergency on Friday and was admitted to Providence St. Vincent Hospital in southwest Portland where he continued to receive care on Tuesday.
He said his condition will "keep him in rehabilitation for a while. But I'm excited about trying to get past this speed bump. I'm improving every day."
Drafted by the Trail Blazers out of the University of Connecticut in the second round of the 1989 NBA Draft with the 36th pick overall, Robinson played 644 games for Portland. From 1989 through 1997, Robinson averaged 16.2 points per game; and totaled 3,352 rebounds and 1,350 assists while in a Trail Blazers uniform.
In 1993, Robinson was named the NBA's Sixth Man of the Year; and was an NBA All-Star selection in 1994.