Celebrating a Great Season
3/21/2017, 3:39 p.m.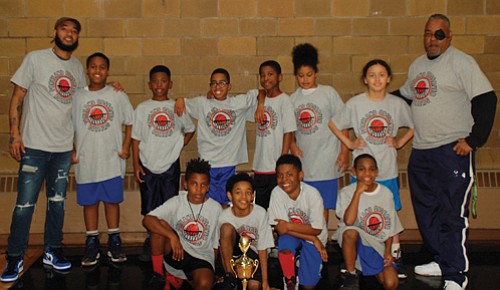 Congratulations to the Portland Observer 'Ballers' youth basketball team for a great season! The team defeated the Native American Youth and Family Center (NAYA) in double overtime, 65 to 64, to end the season with a record of 9 wins and 1 loss. Also pictured are assistant coach Jeff Ta (left) and head coach Mark Washington (right).