Ducks in Sweet 16
3/21/2017, 4:17 p.m.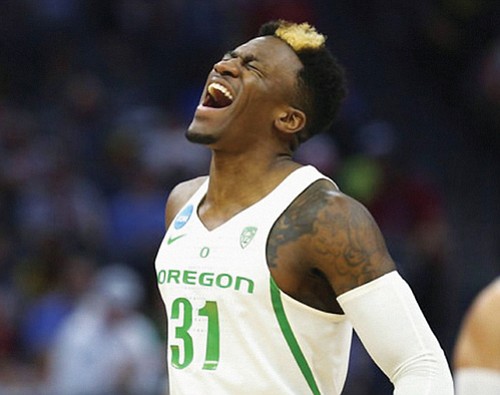 (AP) — Oregon advanced with a hard-fought NCAA Tournament win in Sacramento, Calif. Sunday as Tyler Dorsey delivered two clutch 3-pointers against Rhode Island to send the Ducks back to the Sweet Sixteen for a second straight year and third in five years.
With Oregon's season on the brink, Dorsey and Dillon Brooks came through in the clutch as they have so many times this season, rallying to beat the upstart No. 11 Rams, 75-72.
Brooks found his shooting stroke as he typically does and scored 19 points despite a 7-for-20 shooting day. Dorsey made 9 of 10 shots with four 3-pointers.
Oregon advances to play Thursday against seventh-seeded Michigan in the Midwest Regional at Kansas City, Mo.