Player of the Week
3/21/2017, 3:34 p.m.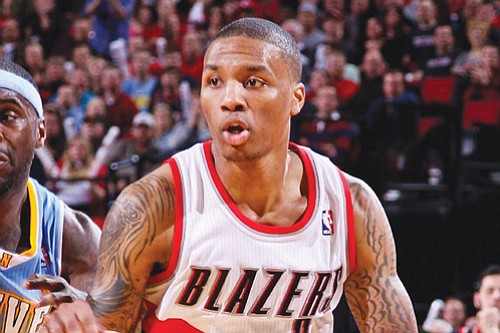 Portland Trail Blazers guard Damian Lillard has been named NBA Western Conference Player of the Week.
Lillard led the NBA in scoring for the week ending Sunday. He was a perfect 36-for-36 from the free throw line over the period, and his 49 points at Miami on Sunday marked a season high, while his nine 3-pointers tied a franchise best.
He is now the first Trail Blazer to make 1,000 career 3-pointers; and one of six NBA players with 1,500 points, 300 rebounds and 300 assists this season.
This is the third NBA Player of the Week honor for Lillard, who also took home the award twice during the 2014-15 season.