Inspired by African and Cuban Dance
3/28/2017, 3:26 p.m.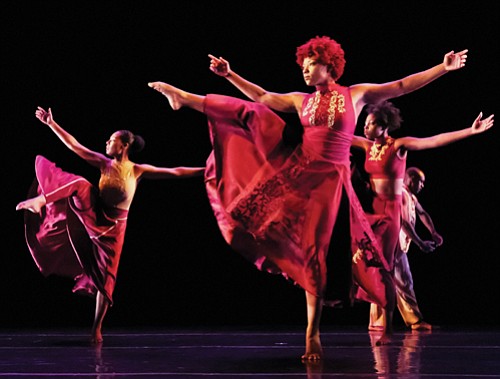 Portland's White Bird dance series presents the return of renowned choreographer Ronald K. Brown and his company 'Evidence," for an uplifting and powerful program inspired by African and Cuban Dance set to music of Stevie Wonder and Zap Mama.
Evidence is the third and final of three companies that comprise White Bird's special focus this season on great African American choreographers, combining performances with extensive community activities.
Performances will take place Thursday through Saturday, April 6-8 at 7:30 p.m. at the Newmark Theater, downtown. Tickets are available at whitebird.org or calling 1-800-380-3516.
An extended moderated post-show discussion will take place after the Friday, April 7 performance. White Bird also is partnering with Portland writer and performer S. Renee Mitchell and dance teacher and performer Kemba Shannon to host a workshop with Ronald K. Brown on Tuesday, April 4 at Polaris Dance, 1826 N.E. 18th Ave.