Locked up in Land of the Free
3/28/2017, 3:23 p.m.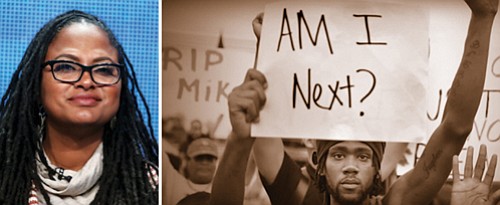 Justice advocates will join the non-profit advocacy group Unite Oregon to sponsor a free showing of the film "13th," a new documentary exploring the aftermath of the 13 Amendment abolishing slavery and the racial inequality of today's prison system that disproportionately locks up African Americans.
In this thought-provoking movie by African American filmmaker Ava DuVernay, scholars, activists and politicians analyze the criminalization of African Americans and the U.S. prison boom.
The community is invited to a screening of the 2016 film on Thursday, March 30 at 7 p.m. at Unite Oregon, located at 700 N. Killingsworth St. A discussion of the issues will follow the film's presentation.