Musical heritage of Africa, Brazil and jazz
Celebrating with Obo Addy Legacy Concerts
5/1/2017, 3:31 p.m.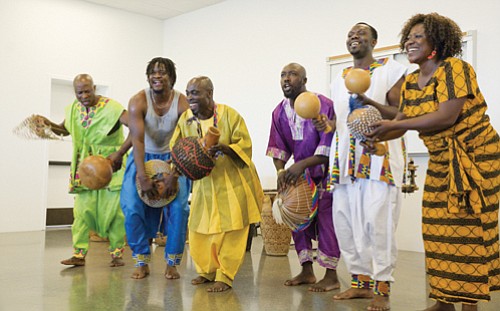 The Obo Addy Legacy Project will be celebrating the musical heritage of Africa, Brazil and jazz music for two special nights of performances, Wednesday, May 10 and Thursday, May 11 at 8 p.m. at the Mission Theater, 1624 N.W. Glisan St., followed by an evening drumming workshop on Friday, May 12 at the Social Justice Action Center, 400 S.E. 12th Ave.
Under the theme, "African Routes: Celebrating the West African Musical Heritage of the Americas" the performances will be presented by Portland local hip hop artist Mic Crenshaw as master of ceremonies, and feature the Obo Addy Okropong Drummers and Dancers.
The first nights' program will be jazz infused, featuring the Devin Phillips Quartet and American Music Program. The rhythms of world beat the following night will feature POPgoji (world soul), Wamba (world beat), and several special guests including LaRhonda Steele on vocals, and Israel Annoh on drums.
For more information, visit oboaddylegacyproject.org.