Healing Our Schools
Homegrown educator puts prescription in campaign
Zachary Senn | 5/2/2017, 3:05 p.m.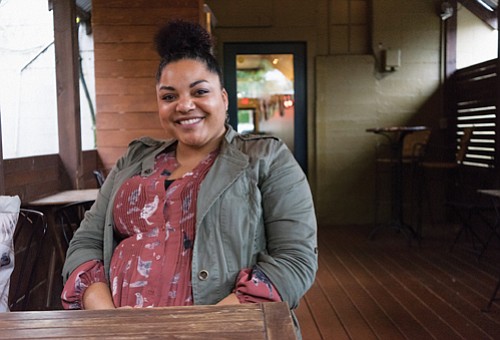 Munson is running for the seat representing Zone 4, which includes all of north and parts of northeast Portland. While the candidates for each seat must reside within their respective zone, the voting is school district-wide.
Bringing more equity to students of color is another important plank of Munson's platform. Munson said her own experiences within PPS opened her eyes to the disparities present in Portland's educational system.
"There was a lot of separation in terms of the demographics of who was in honors classes and who was in regular classes," Munson said of her time at Grant High School. "Predominantly, the kids who were in the more advanced classes were white."
Bridging that gap has been one of the motivating factors throughout Munson's candidacy. Munson says that since Portland's teaching population is not representative of the diversity present in the classroom, it's important for schools to develop strong partnerships with community organizations.
"Our teaching population is not reflective of our students," Munson explained. "Until we can get to a place where we can increase and diversify our teaching population, we will benefit from having community partnerships. It brings additional role models into the building."
Munson's campaign is the recipient of an abundance of endorsements from groups such as the Asian Pacific American Network of Oregon, and prominent local officials, including Portland Mayor Ted Wheeler and former Oregon State Sen. Avel Gordly from Portland's African American community.
In spite of the prevalent community support, Munson's campaign faces opposition from the Portland Association of Teachers, the union of educators. The union cites Monson's past work with charter schools as cause for concern, and has endorsed her opponent in the race, education advocate Rita Moore.
Munson says that she is sympathetic to the criticism surrounding public charter schools. While she describes charter schools as innovative, she says that we must temper their development with an evaluation of whether conventional public schools are being left behind.
"I think we have to be very careful about the way that we open up charter schools," she explained. "It is important that charter schools still continue to be monitored by the school board… They should still be accountable, and they should still be public."
Munson says that she's hoping to help PPS heal and redevelop after the district's difficult past year. She wants to develop stronger community partnerships within the school system, and offer more equitable education to Portland's children.
"My vision," Munson said, "is to have strong community schools that are accountable to excellent outcomes, and that are really grounded in our neighborhoods."