Famers Markets in Bloom
5/9/2017, 2:53 p.m.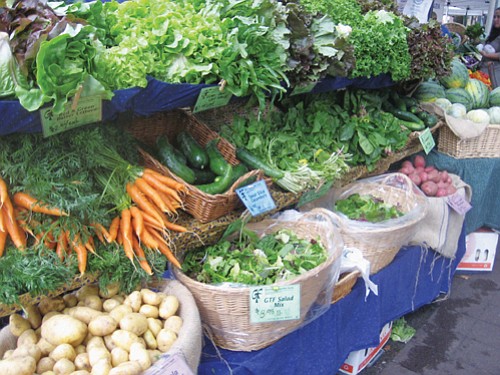 April showers have cleared the way for the May and June openings of neighborhood farmers markets, all bursting with the bounty of locally made, grown, and harvested goods.
The King Portland Farmers Market next to King School in northeast Portland opened for the season on Sunday as one of the six Portland Farmers Market's seasonal downtown and neighborhood markets.
As in past seasons, shoppers eligible for SNAP benefits will be able to receive $1 tokens using their Oregon Trail Card to purchase fruit, vegetables, meat, bread, cheese and some baked goods. Additionally, SNAP recipients can receive a dollar-for-dollar match up to $10 in tokens through Double Up Food Bucks, a program of Farmers Market Fund at the Kenton, King, Lents International and Northwest markets.