Satchmo at the Waldorf
Play depicts an amazing journey
5/9/2017, 4:27 p.m.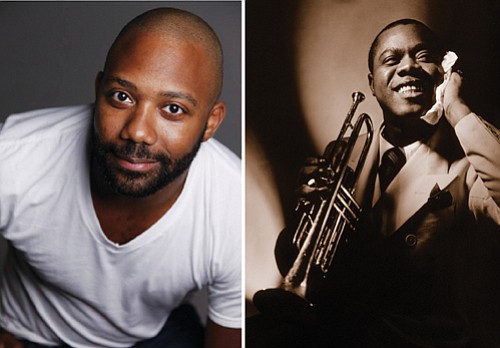 Salim Sanchez portrays Louis Armstrong in Satchmo at the Waldorf, the Oregon premiere of a celebrated play that goes backstage at the Empire Room of the Waldorf Astoria Hotel in New York to tell the story of the greatest trumpet player in the world.
Set in March 1971, Armstrong sits in his dressing room trying to pull himself together following his celebrated performance. Because as long as they clap, Louis will go out there and play. His mind wanders through the amazing journey of his life and his complex relationship with his manager Joe Glaser. He played there that night against his doctor's orders – as this performance would be his last, four months later, he dies of a heart attack.
The exciting off-Broadway hit has Salim actually playing three different roles; Louis Armstrong, Miles Davis, and Joe Glaser.
The show opened last Thursday and runs through Saturday, May 27 at The Sanctuary at Sandy Plaza. 1785 N.E. Sandy Blvd. Regular ticket prices are $15-$35. Call 503-239-5919 or go on line: trianglepro.org.