Journey of Heart and Heartache
5/16/2017, 4:25 p.m.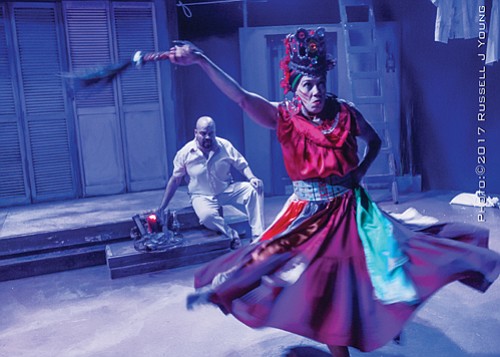 Milagro presents the world premiere of Óye Oyá, an original Spanish-language musical inspired by Shakespeare's The Tempest that tells a story of love, compassion and forgiveness in today's Cuba.
It's about a young woman who is part of Cuba's 20-somethings generation. Her father has been trying to get her out of the country her whole life and she is caught between his desire and her own ambivalence.
The story explore where the country might be headed with the changes within Cuba and for Cuba-US relations. It's about looking to the past and trying to overcome the tensions that have built up through history to try to move forward into a brighter future.
Óye Oyá is now playing through Saturday, May 27 at Milagro Theatre, 525 S.E. Stark St. Admission is $27 in advance with discounts for students, seniors, veterans, groups and people with the Oregon Trail Card through the Arts for All program.
Visit milagro.org or call 503-236-7253.