Library Branch Manager Honored
5/16/2017, 3:40 p.m.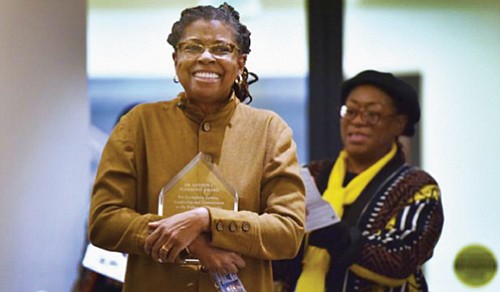 Patricia Welch, the recently retired North Portland Library Branch Manager, is being honored for her 17 years of advocacy for literacy education, community involvement, leadership and attention to diversity.
Welch will receive a Celebrate Literacy Award from the Portland Reading Council, a local chapter of the International Literacy Association, during an awards ceremony on Thursday, May 18 at 6:30 p.m. at the Monarch Hotel in Clackamas.
Welch moved to Portland from Detroit in 1996 and transformed the North Portland Library during her tenure by raising community engagement, exhibiting local artists, partnering with PassinArt to host a Juneteenth celebration, kick-starting the annual African American Read-In and launching the library's Black Resource Center.
Two years ago, Welch was awarded the 2015 Fleming Award for her commitment to social justice. To attend the upcoming ceremony or learn more, visit portlandreadingcouncil.org.