'A Phenomenal Concert'
Stage set for blues and gospel extravaganza
5/16/2017, 3:59 p.m.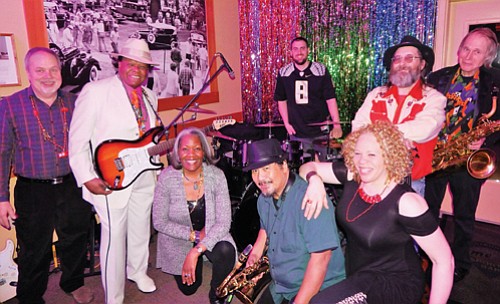 Louisiana-born Norman "Boogie Cat" Sylvester and his team of blues and gospel musicians from Portland presents "A Phenomenal Concert," a special performance to celebrate the history of R&B, Funk, Soul and Gospel, coming Friday, June 2 to the Alberta Rose Theater in northeast Portland.
Sylvester has been performing in schools for decades on the history of American music, the foundation of Blues and Gospel and its relationship to our contemporary genres.
The concert will begin with music from the cradle of Africa with Chata Addy; follow the inspirations of Gospel with LaRhonda Steele and Lenanne Sylvester; move to the Mississippi Delta with Tevis Hodge Jr.; and then make a stop Chicago Blues style with Bill Rhoades.
Film maker Jeff Dodge will also show a sneak peak of his project with Sylvester called "Tales of Old Portland".
After the intermission, the musical journey will continue with the Boogie Cat's usual dance party and old school jam session with the Norman Sylvester Band featuring Renato Caranto and Peter Moss and including all of the special guests above!
Cover Charge is $20. Tickets can be purchased online at albertarosetheatre.com or by phone at 503-764-4131. Kids are also welcome to attend this inspirational experience.