Police Chief Search Widens
Community input sought in selection process
5/16/2017, 4:38 p.m.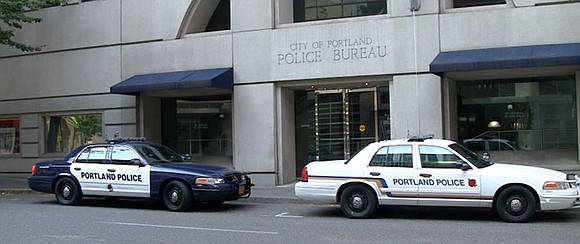 Portland Mayor Ted Wheeler announced an online survey Monday for community input on the qualifications needed for a police chief to guide the Portland Police Bureau. The mayor also officially opened a recruitment process, launching a national search for a police chief that is expected to be completed this July, with a job offer coming thereafter.
"The nature of police work in America is changing, and Portland deserves the chance to evaluate national talent in our efforts to create a 21st Century police force focused on building community trust, embracing diversity, and living up to the highest standards of transparency and accountability," Wheeler said.
Current Police Chief Mike Marshman, appointed to the job last year by former mayor Charlie Hales, has already been asked to reapply for the position. But if he is to stay, Wheeler has said he will have to be committed to the reforms the mayor has been espousing.
Marshman recently won the support of rank and file police officers, but has also been criticized by Rev. T. Allen Bethel, a leader of the African American community and member of the Albina Ministerial Alliance Coalition for Justice and Police Reform, for not working hard enough to implement police reforms as a member of an oversight panel.
Wheeler is asking people to spread the word about the online survey for community input which can be found online at portlandoregon.gov/omf/PoliceChiefSurvey.
"This national search gives our community the chance to address fundamental questions about the direction of policing in Portland. I am dedicated to receiving and acting upon input provided by the community throughout this process," said Wheeler.