Scholarships for Career Success
5/16/2017, 4:28 p.m.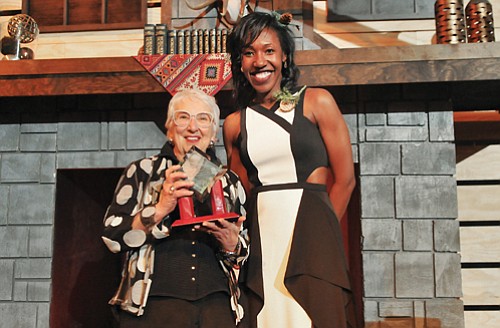 Thanks to the philanthropic arm of Portland Community College for raising a record $514,000 for scholarships and student success initiatives at a gala last month that attracted nearly 500 attendees.
The monies will help hundreds of PCC students, many being the first in their families to attend college and be supported in their academic pursuits.
"It's our community of supporters that sustain our scholarship and support programs, which make a difference in the lives of our students, their families and future generations," said Marion Levitan, PCC Foundation board president.
The PCC Foundation also recognized Betty Duvall at the event by awarding her its 2017 Patron Award for her work in education and longtime support of student success. Duvall is a professor emerita at Oregon State University, but has spent most of her career as a community college administrator, and 20 years as a dean, including at PCC.