State of Black America: Protect our Progress
With Trump there is reason to worry
Marc H. Morial | 5/16/2017, 4:54 p.m.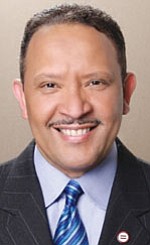 Passing a health care plan that no longer protects people with pre-existing conditions, charges the sickest the highest premiums, and would leave an estimated 24 million people without lifesaving coverage, will trim the equality pie for Blacks and Hispanics—and put all Americans at risk.
Legislating discrimination by signing into law a travel ban that targets ethnicities or religions, harms families and our nation founded and enriched by newcomers to its shores. Double-digit cuts or eliminating funding for vital agencies like the Department of Education or the National Endowment of Arts, will carve away at the equality pie for blacks and Latinos—and put all Americans at risk. Slashing the budgets of the Departments of Housing and Labor, will reduce the share of the pie for blacks and Hispanics—and put all Americans at risk.
Make no mistake, the Trump administration's priorities are not a blueprint to make America great again, they are a blueprint for a sick, scared, uneducated, homeless and unemployed America, and reaffirm this truth: When communities of color are strong, America is strong.
I urge you to read, analyze, share—and act on—the findings of the 2017 State of Black America at stateofblackamerica.org. Now in its 41st edition, it remains one of the most highly-anticipated benchmarks and sources for thought leadership around racial equality in America across economics, employment, education, health, housing, criminal justice and civic participation.
The fight for racial equality in our country is a struggle that neither began during the Obama era, nor will it end in the Trump era, but with time and the constant pressure of like-minded people pressing for justice, we have made a steady climb toward improvement—and we are determined to keep moving forward to protect our progress.
Marc H. Morial is president and chief executive officer of the National Urban League.