Youth Leader of the Year
5/16/2017, 4:48 p.m.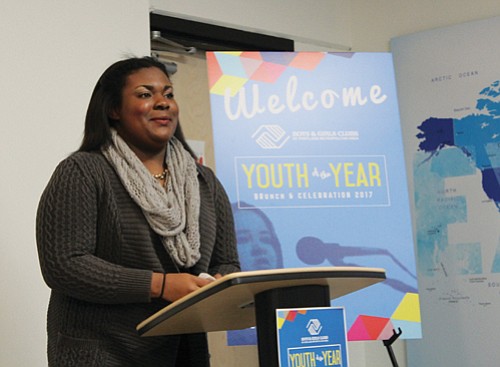 Congratulations to Kaleha Keenan, a sophomore at Roosevelt High School and member of the Regence Boys & Girls Club in the New Columbia neighborhood of north Portland, for being honored as Boys & Girls Clubs of Portland Youth of the Year.
Keenan hopes to attend Spelman College after high school to become an attorney.
"The club has taught me to never back down from any challenge and to always believe in myself," she said. "I cherish those lessons and look forward to the day I can share that with my community as a lawyer helping people stand up for their rights and for equality."
Keenan is an only child and the Regence club has served as a second home and family for the past 10 years. She serves as a mentor to youth in the club and was an organizer for a "Hoodies Up Day" at her school - an action project that called for solidarity in speaking out against racism and inequality.
Along with the Youth of the Year title, Kaleha received a $1,000 scholarship.