Schools modernization approved
Portland voters pass historic bond
Zachary Senn | 5/17/2017, 11:21 a.m.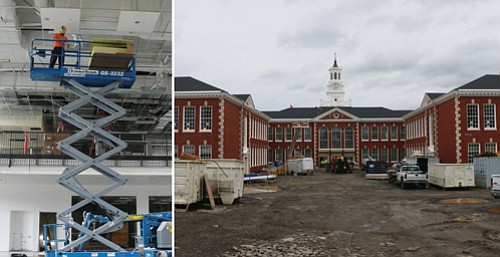 Portland voters have delivered a decisive victory to a historic property tax levy to rebuild or remodel Benson, Madison and Lincoln high schools and make health and safety repairs to nearly every school building in the district.
The $790 million bond passed in Tuesday's vote-by-mail election, the largest in Oregon history, follows a similar measure approved in 2012 to support the restoration and modernization of the city's public education facilities, including the rebuilding of Franklin and Roosevelt high schools. The new measure will also be used to address lead in school drinking water, asbestos and other environmental safety concerns that have plagued a district with aging schools.
Three new members were elected to positions on the Portland Public Schools board. Rita Moore, Scott Bailey and Julia Brim-Edwards will claim their seats in July.
Moore, who has spent years acting as a watchdog for the district and was endorsed by the teachers union, defeated widely endorsed new-comer Jamila Singleton Munson, a member of Portland's black community. Brim-Edwards, a Nike executive who previously served on the board from 2001 to 2005 will once again resume her seat, and Bailey will be bringing his two-decade's worth of experience working on the PPS budget and policy advisory committees to the board.
Two city of Portland measures were also approved Tuesday, one that will levy taxes on short-term rental companies, such as AirBnB, and another that grants the office of the city auditor more independence to conduct investigations of city agencies.