End of Year Showcase
5/23/2017, 3:14 p.m.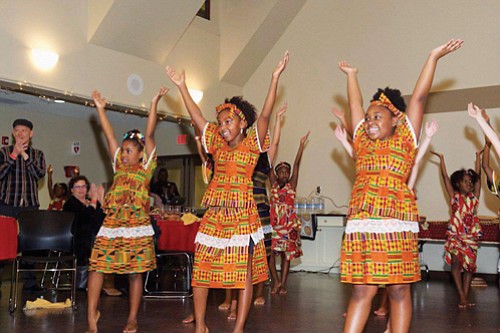 The Kukatonon Children's African Dance Troupe's End of the Year Showcase will be held on Friday, June 9 at 6:30 p.m. at Jefferson High School and the community is invited.
Kukatonon is a nonprofit community organization that has been expanding awareness of African and African American culture in Oregon for more than 34 years. The troupe provides tuition-free after school courses in West African drumming and dance, as well as classical ballet.
The organization reaches students in underserved communities, and provides Portland's diverse audiences with culturally rich community-based arts programming.
The showcase will feature performances by the Kukatonon dancers and drummers as well as guest performances from the West African dance company Sebe Kan and the African drumming ensemble Baramakono.
Tickets are $12. Visit kukatonon.org for more information