In Loving Memory of Charles "Joyce" Clardy
5/23/2017, 3:27 p.m.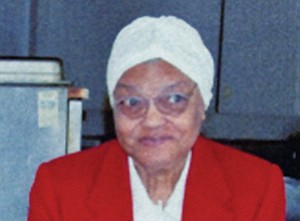 Charles "Joyce" Clardy died May 6, 2017. She was born Oct. 16, 1942 in Jersey, Ark., to Sterling Hampton and Maxcine Johnson.
She graduated from Manual High and Vocational School in Kansas City, Mo., and moved to Portland, in 1966 to further her education. She worked a number of odd jobs before landing a permanent position with Oregon Adult and Family Services, where she retired after 35 years of service. She was a loyal steward of First A.M.E. Zion Church.
Funeral services will be held Wednesday, May 31 at 11 a.m. at First A.M.E. Zion. A public viewing will take place one day prior, on Tuesday, May 30 from 4 p.m. to 7 p.m. at Terry Family Funeral Home.
For more information, visit terryfamilyfuneralhome.com or call 503-249-1788.