Stand Up Comedy Showcase
5/23/2017, 2:56 p.m.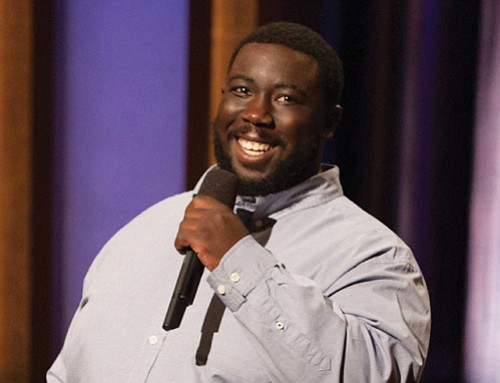 An actor and comedian making a splash on the national stage will land in Portland this holiday weekend for Minority Retort, one of two Hollywood Theater stand-up comedy showcases planned for this year featuring comedians of color.
David Gborie will perform on Friday, May 26 at 7:30 p.m. at the historic theater located at 4035 N.E. Sandy Blvd.
Gborie made his TV debut last year on the Viceland TV series Flop House and has since appeared on Conan. Originally from San Francisco, he has appeared at The Bridgetown Comedy Festival, the SF Indie Fest, and Denver's Too Much Funstival, as well as the SF Punchline, The Denver Comedy Works, and other impressive venues.
Hosted by Jeremy Eli, the Minority Retort show will also feature popular Portland comedians Mohanad Elshieky, Debbie Wooten and Anthony Lopez.
Tickets are $12. Call 503-281-1142 or visit hollywoodtheatre.org.