Celebrating 20 Years at Allen Temple
Church family honors pastor
5/30/2017, 3:52 p.m.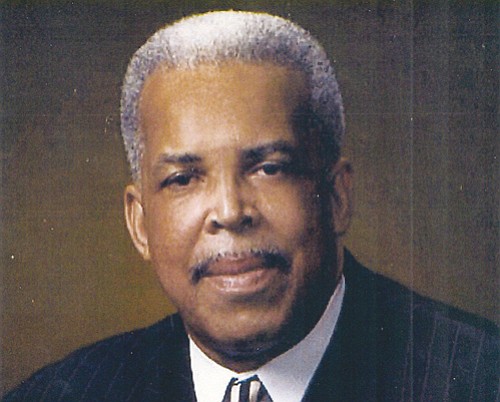 Allen Temple C.M.E. invites the community to join them for an afternoon of celebration and fellowship with Rev. Dr. LeRoy Haynes Jr. in honor of his 20th anniversary as church pastor.
Inspirational music from a variety of church choirs and musical groups is planned for the event, coming Sunday, June 4 at 4 p.m. at Maranantha Church, 4222 N.E. 12th Ave. Rev. Robert C. Jointer of Bethesda Baptist Church, another passionate church leader and a gifted soloist, will be the keynote speaker.
Dr. Haynes came to Allen Temple as a pastor with 25 years of experience in the Christian Methodist Episcopal Church. He also brought vision and strong teaching credentials as a Biblical scholar and Christian theologian.
An acclaimed civil rights activist in Texas before moving to Portland, he served as a youth organizer for Martin Luther King Jr.'s Southern Christian Leadership Conference ; was a field organizer for the Student Non-Violent Coordinating Committee; and was co-founder of the Texas Black Panther Party.
At Allen Temple, Haynes has led a "purpose driven church." He has developed many significant ministries that reach beyond the walls of the congregation to serve the greater community such as a drug abuse program, homeless outreach and an HIV/AIDS education program.
His dedication to church and community has won him accolades from Ecumenical Ministries of Oregon, the city of Portland and many local organizations. He has taken leadership roles with his service on community panels and commissions, working on social justice issues and youth gang violence. He is the past president of the Board of Ecumenical Ministries of Oregon and Emeritus President of North Portland Bible College and Co-Chair of the Albina Ministerial Alliance.
Haynes is the author of "God's Prophet in Non-Violence, the story of Dr. Martin Luther King Jr.'s Life."