Columbia Gorge Buses Return
5/30/2017, 5:08 p.m.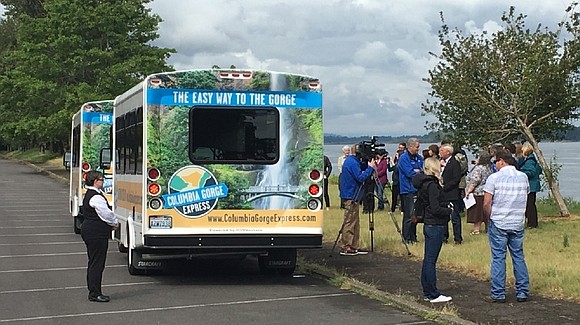 Express bus service to Multnomah Falls and Rooster Rock State Park from the Gateway Transit Center began its summer operations over the Memorial Day holiday weekend thanks to the Oregon Department of Transportation.
Like last year, the Columbia Gorge Express bus will operate Friday through Sunday, including holidays through Sept. 24. All buses are wheelchair accessible and can accommodate up to three bikes.
The service provides transportation options that help relieve severe parking and traffic congestion at Multnomah Falls, one of the most popular attractions in Oregon. A round-trip ticket is $5 per person.
Season one surpassed expectations with more than 30,000 trips over 18 weekends and highlighted a significant demand for transit service in the Columbia Gorge.
For more information, go to ColumbiaGorgeExpress.com