Rebranded for Equity
Urban renewal agency becomes 'Prosper Portland'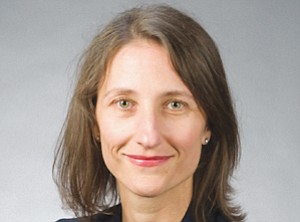 "Prosper Portland," is the new name for the Portland Development Commission. The city's longtime urban rewenal agency has re-launched itself this month with a new name to reflect a new strategic shift in direction that focuses on building a shared and equitable economy.
"Part of the reason we chose to change our name, and the way that we are engaging in the public, is in recognition that in the future, urban renewal will be a much smaller portion of what we do," Prosper Portland Executive Director Kimberly Branam, explained in an interview with the Portland Observer.
The shift follows the adoption of a 5 year plan in 2015 that called for the agency to prioritize employment and new business projects benefitting those traditionally underserved, such as lower income groups, minority populations and communities of color.
Residents may feel skeptical since many of Prosper Portland's long term plans involve changes in struggling neighborhoods that were left behind in the past.
Lents, one of the most diverse neighborhoods of working class Portlanders, for example, is where Prosper Portland has partnered with local agencies and businesses to establish the "Portland Mercado" near SE 82nd where you can "eat, shop and drink while supporting 40 local businesses, many from the Latino community.
Recent community input on the agency's N/NE Community Development Plan showed that residents want Prosper Portland to strengthen its outreach, communicate better about programs and access to them and be accountable and transparent with funding.
One program which Prosper Portland is now promoting is an Inclusive Startup Fund where 25 percent of the investments have gone to new businesses started by African American women, and another 15 percent by Latino entrepreneurs.
"As our economy was recovering from the recession, the inequities that existed before the recession had been exacerbated," Branam said. "We really needed to focus on supporting communities of color, and supporting communities in east Portland, to insure that who had not seen positive gains from the recovery were connected to and prioritized in our economic development activities."