In Loving Memory of Joan E. Bailey
5/31/2017, 11:12 a.m.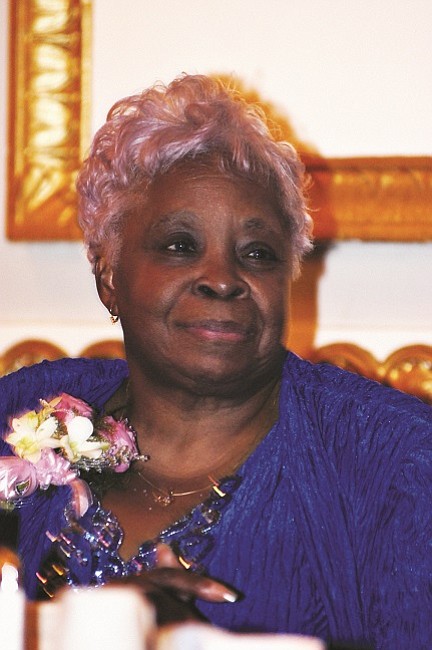 Joan E. Bailey was called home to be with the Lord on the afternoon of April 15, 2017. Her family was with her and sang to her as she gently passed from this life.
Mrs. Bailey was born on July 11, 1934 in the little coal mining town of Boomer, West Virginia, the eighth of 12 children born to Odell Richard and Maud Ora Winston. One sibling, a sister, survives her.
She attended Anderson College before she met and married Robert E. (Bob) Bailey Sr. in 1954. She was a pillar of the community, recognized for her love of children and providing in-home day care services for many families in the Portland area. She was instrumental in creating the Headstart program that is still in operation today in the Woodlawn Building (formerly Woodlawn United Methodist Church).
Nothing was more important to Mrs. Bailey than the love of the Lord and loving her family. She was happiest when all of her children, grandchildren and great-grandchildren were around, and before she became ill, she could be found making delicious meals, along with her famous rolls, for them all to enjoy!
She is survived by one sister, Ora Yvonne; six children, Ora (Dominic), Robert Jr. (Dale), Jodell (Karen), Tracey (Michelle), Bradford and Walter; 11 grandchildren; and 7 great-grandchildren.
The entire Bailey family wishes to thank all of her family and friends for their love, phone calls, offers of help and prayers. We are also grateful to all of her caregivers, especially the amazing care she received from her Kaiser Permanente hospice team.
Mrs. Bailey requested no funeral, however, please join us as we joyously celebrate her life on Wednesday, July 19 at 1 p.m. at the Woodlawn Building, located at 1425 N.E. Dekum St.